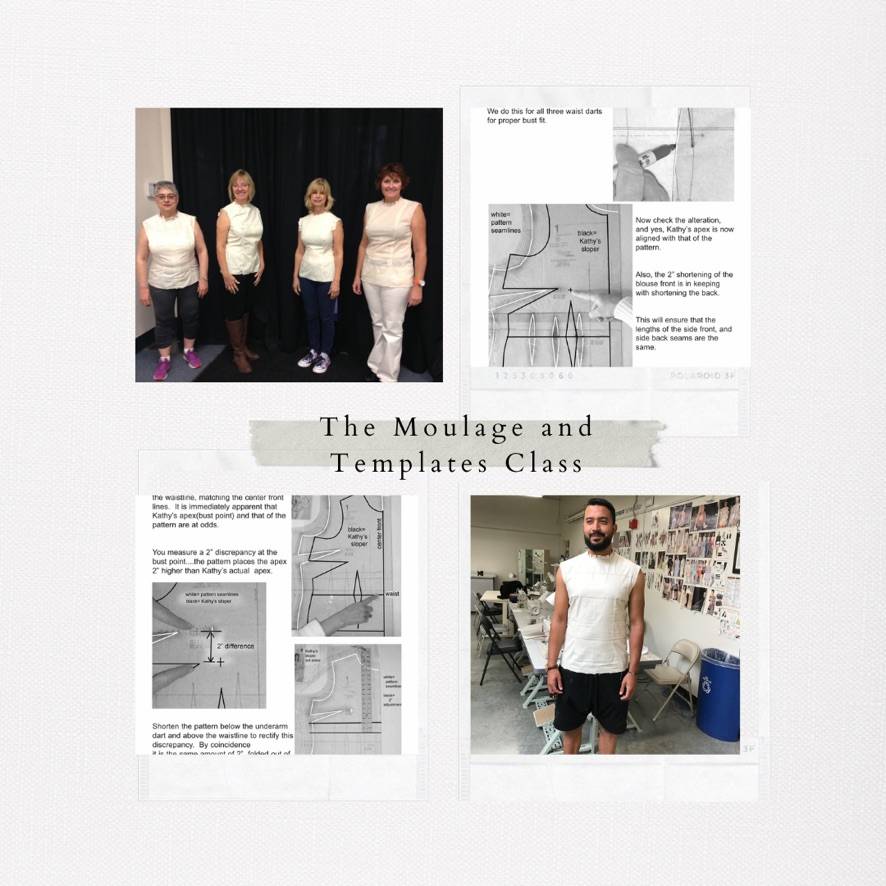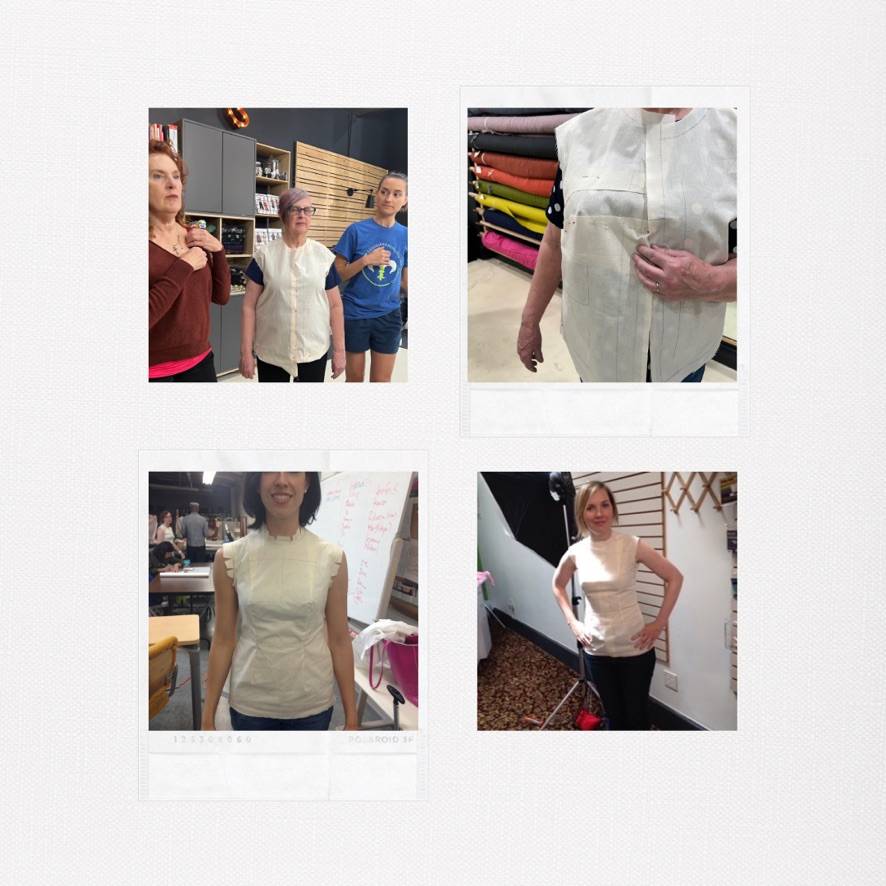 Papermaple Studio Proudly Hosts: Lynda Maynard for the Moulage and Template Class

$795.00 for three days, lunch and all supplies.
Papermaple is proud to host Lynda Maynard for a three day Moulage and Template Class.
May 17th - 19th 2023
This is such a valuable workshop for all sewists who want to understand well-fitting garments and how to fit.
We begin by taking a series of torso measurements. We then draft a moulage to your specific size; upon completion of the draft, the student makes a basic muslin (toile) test garment to check and adjust the fit.
Wearing ease is then added to the adjusted pattern to create the basic block or sloper for pattern making and construction.
We draft a sleeve based on personal arm measurements; this sloper then becomes your body in a two-dimensional form.
The Moulage can be recreated in oak tag and used for pattern drafting or made in a clear plastic version and used to superimpose onto commercial patterns in order to make some preliminary fitting adjustments.
It can be used as is to create bustiers, corselettes, and close-fitting evening gown bodices and altered slightly to use as a basic knit block.
**A moulage is a zero-ease garment, and a sloper has ease added to it for wearability**
MAKING A TEMPLATE
A template is a must-have once a moulage has been made.
We create this using a clear plastic that is then superimposed onto commercial patterns in order to make preliminary fitting adjustments…
(The plastic will be provided by Papermaple Studio)
This will be an extraordinary three day workshop, taught by an absolute expert in her field - someone I admire greatly, and who are not to be missed!
Class sizes: 12 people maximum per class
Level: Intermediate
Supplies needed and provided by the studio - these are included in the price.
Tape Measure
Ruler 18" long
Drafting Curve
Paper for drafting
Scotch Tape
Pencils and Erasers
8 yards medium weight Muslin
1 Seperating Zipper - 30" long or 24" regular
*We will be taking measurements on the first day of class. Please wear undergarments that would normally be worn under your clothes so we can achieve an accurate fit. A well fitting bra is important.*
Duration: Three days - Lunch for each day is included in the cost of the workshop.