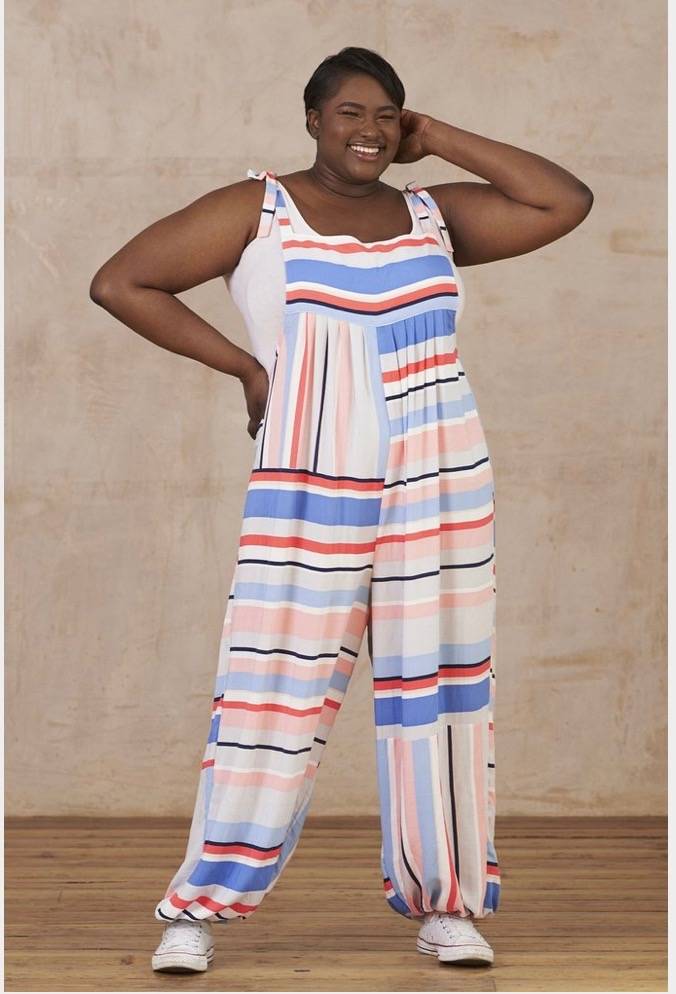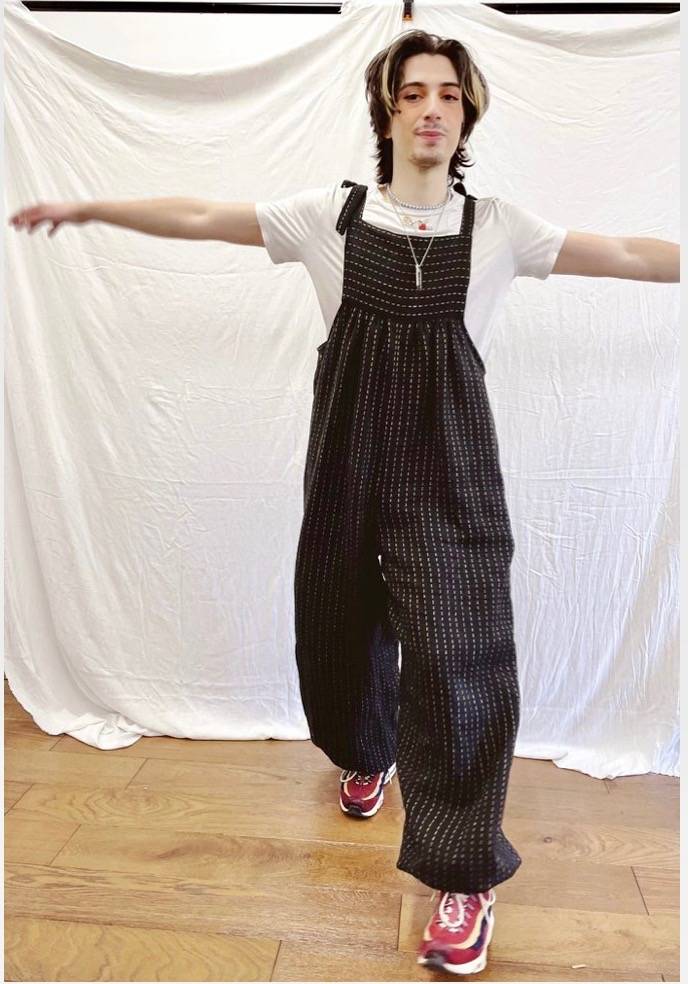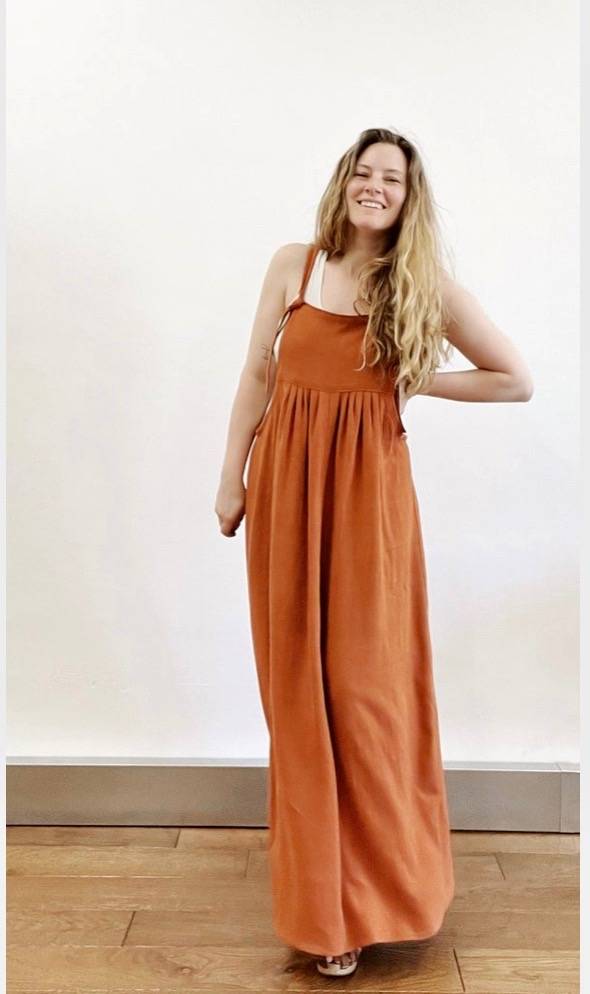 Leo Overalls/Pinafore Dress

This class will build off your basic knowledge by teaching you how to use a beginner commercial pattern, make adjustments and alterations that personalize the fit to you and complete a garment you will be proud to wear.
Every other size of By Hand London's Leo (0-30) has been made in a simple cotton muslin and will be available to try on to determine each student's best fit.
Duration: 8 hours


Solid cotton fabric, notions, and your own customized pattern
Use of all studio sewing & serger machines, irons, pressing tools, scissors, and more
Complimentary snacks and drinks throughout the day
What level should I be sewing at to take this class?
This is an beginner/advanced beginner class, so as long as you know how to turn on a sewing machine, thread a needle, and have sewn two pieces of fabric together - hopefully into something recognizable!! you are good to go!
How many students are there per class?
The studio is equipped to hold 16 students comfortably, but due to the current circumstances we have a cap at 8 students for the safety of our staff and students.
CLASS MINIMUM
We must have a minimum of 3 students registered to hold a class. If a class does need to be re-scheduled, you will be notified at least 72 hrs prior and a full refund will be issued.
How much 1-1 time will I get?
Each students will get as much time - both as a group and individually - as they need in order to construct their garment. The aim is for each student to complete their garment having fully understood each step, so they can build off their new skillset for future individual projects.
Can I bring my own sewing machine and/or notions?
Yes! If you have a sewing machine you love to use, you are welcome to bring it. If you have a machine that you do not use often and need help with, then please plan on using the studio machines.
Scissors, pins, threads, etc are all supplied but if you have your own favorites, then of course, bring those! We just ask that you label them and take full responsibility for your items while in class.
Will I finish my garment in class?
We try to make sure all projects can be completed in the time allotted unless otherwise stated when booking.
Some of the ongoing classes and workshops may have the potential for some voluntary homework or the option for extra learning but it cannot be guaranteed that any garment, item, or project will be completed in its entirety during the physical time spent in the studio.
What refreshments and snacks will be available?
Local treats, king cakes, bagels for breakfast, coffee and tea throughout the day... and of course, you are welcome to BYOB if you feel like celebrating at the end of a fun class.
There is a small fridge, a Keurig, water cooler, microwave, and toaster in the studio and these can be used throughout the day.
As we are in the Quarter, there are lots of food options within walking distance, as well as for delivery. (Lunch is not included in the paid instruction time). You are also welcome to bring snacks and lunch to eat at the studio if you prefer.