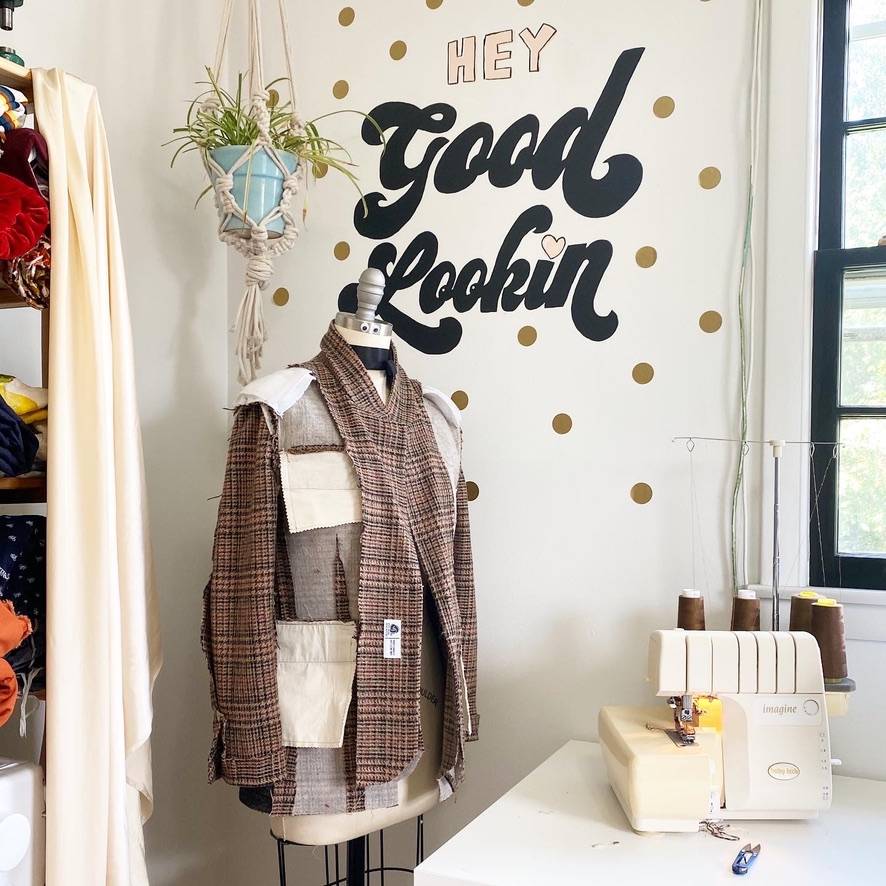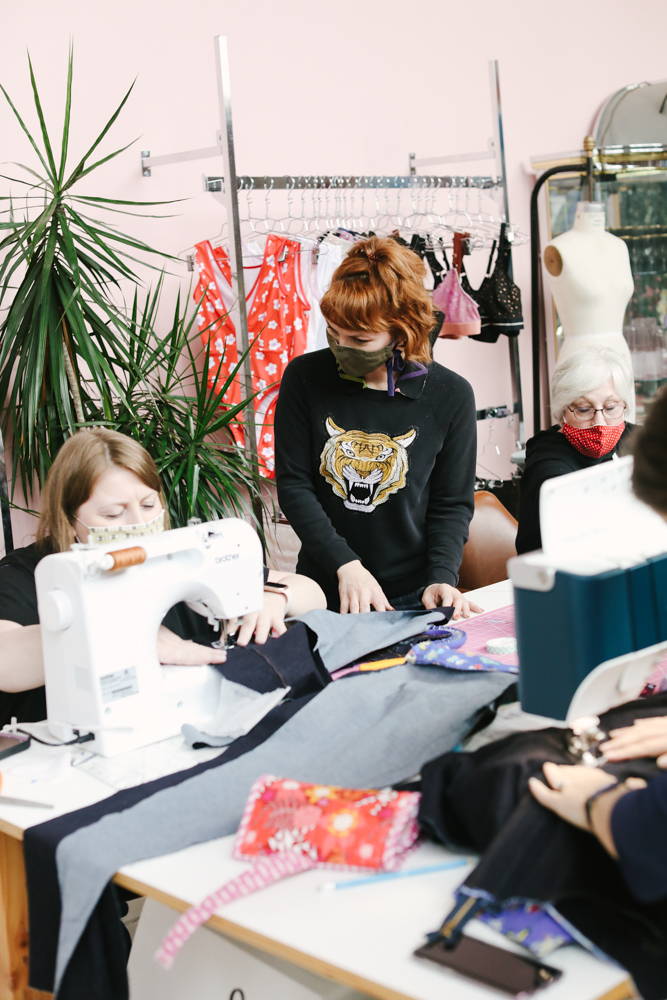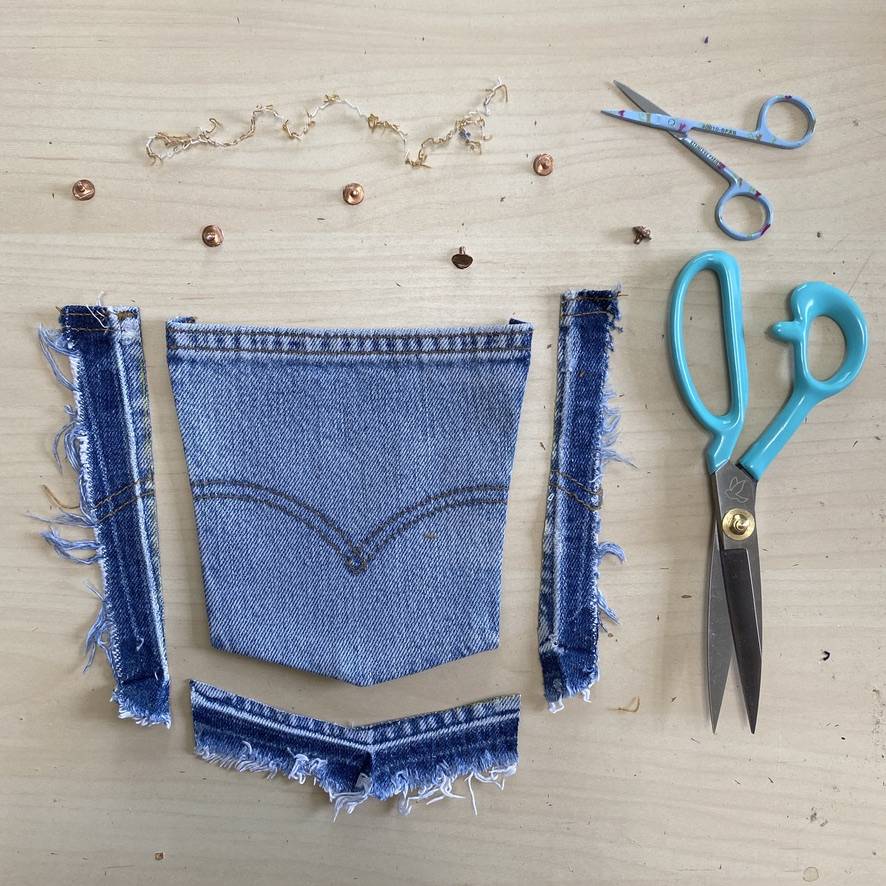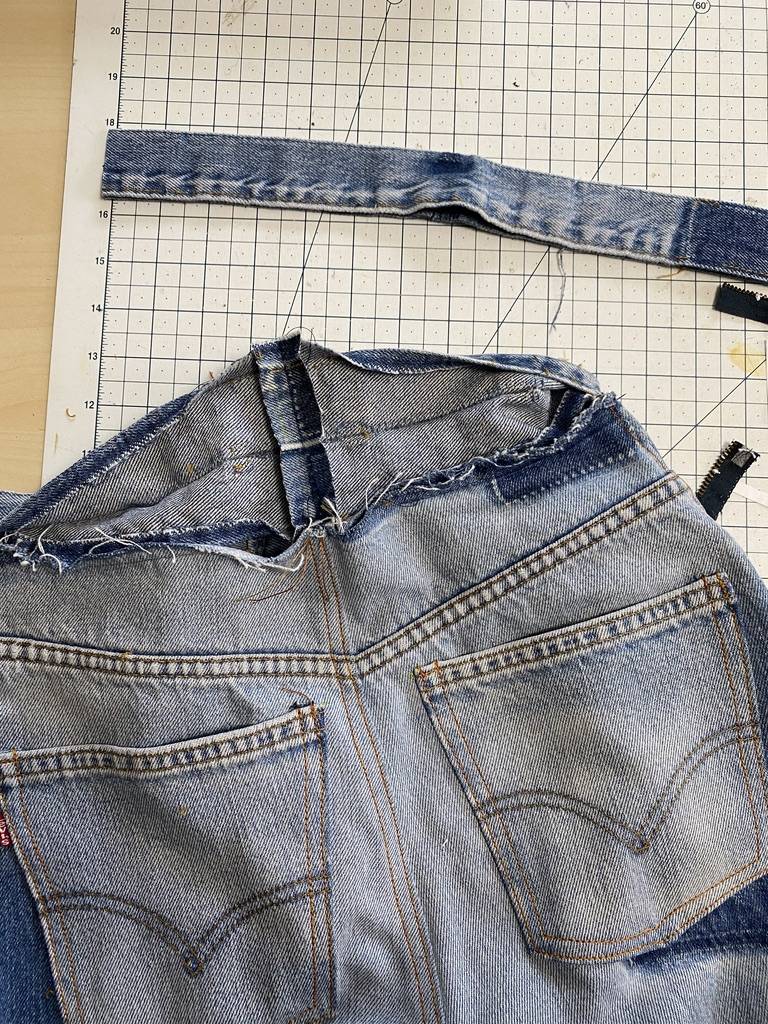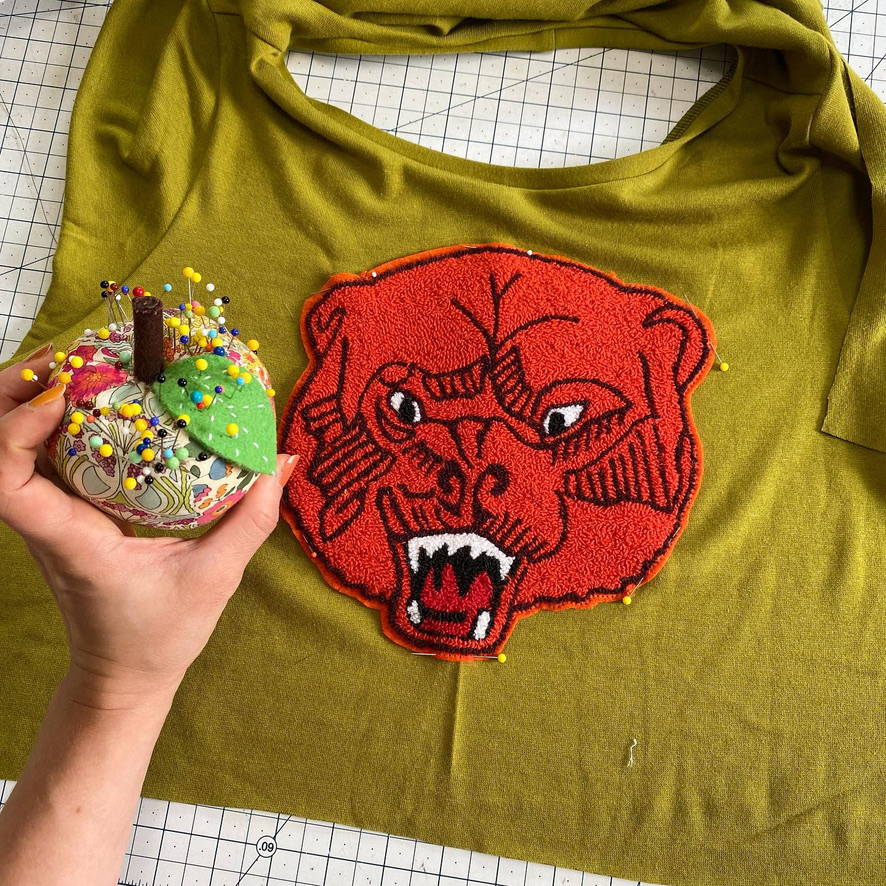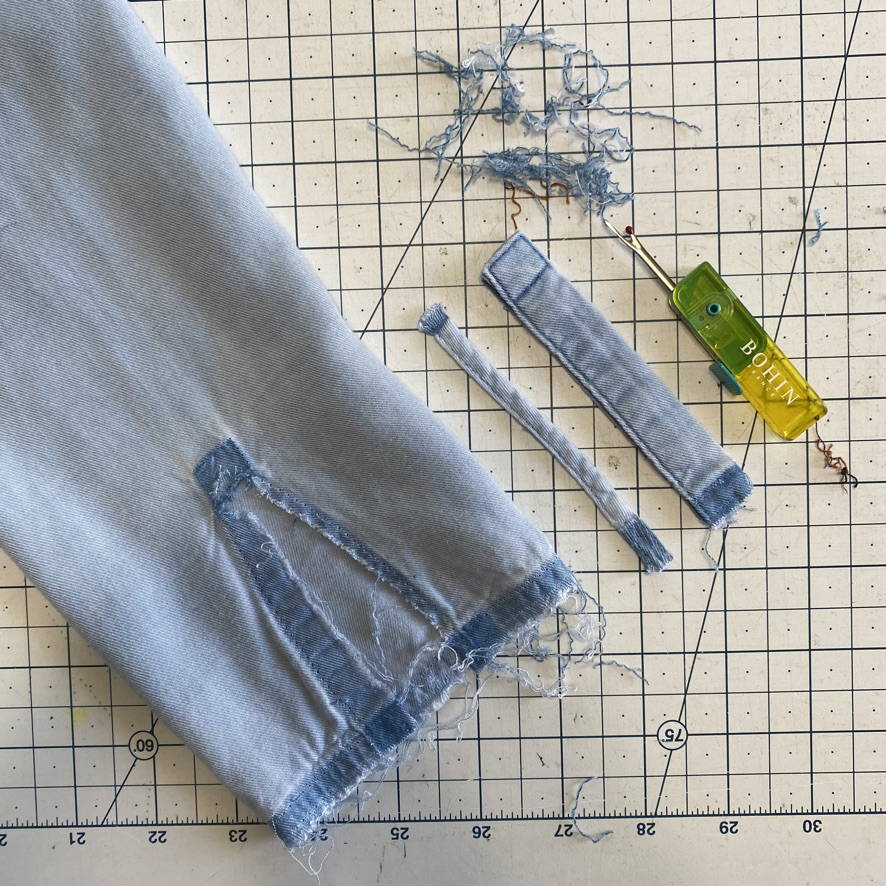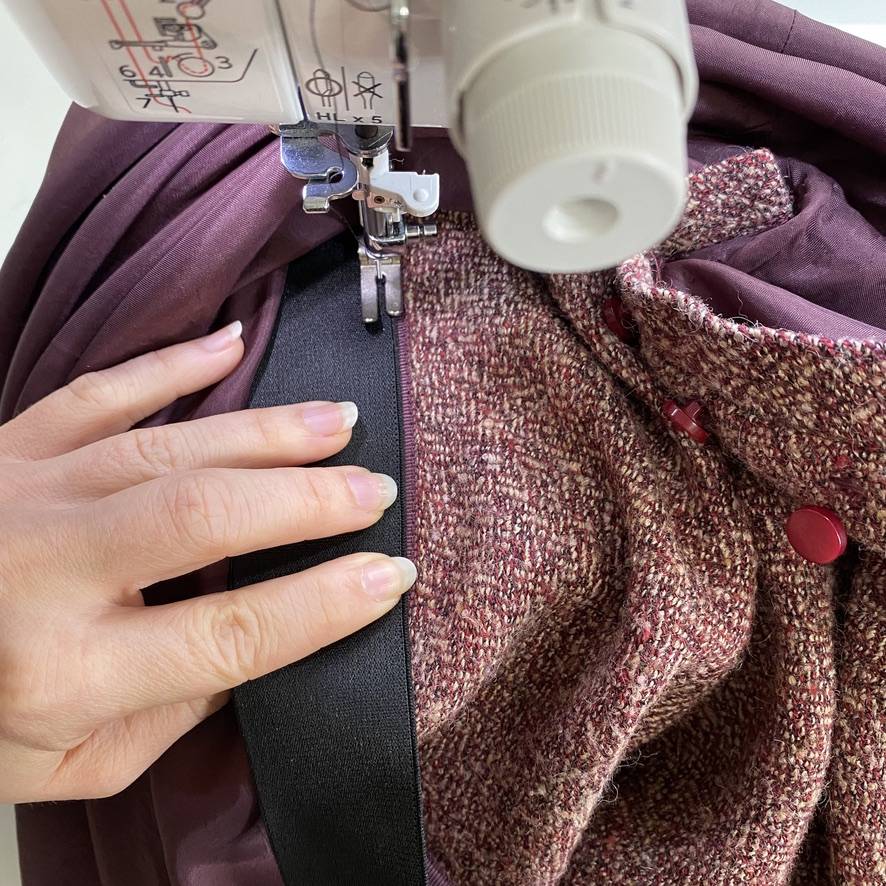 Papermaple Studio Proudly Presents:
Alterations by Lauren Taylor of Lladybird

ALTER + REPAIR YOUR GARMENTS WORKSHOP
March 2nd 2023
OR
October 12th 2023
A one day workshop, 10am - 6pm / 8 students max
Lauren's blog post all about the class is HERE
Garment alterations are a fun and empowering way to level up your sewing skills and expand your wardrobe options. Professional tailor Lauren Taylor is here to guide you through the entire process of this essential skill set! Whether you are working with handmade, ready-to-wear, vintage or thrifted clothing - this class will teach you how to see flaws in garments as exciting opportunities for improvement.
Students are encouraged to bring a variety of garments, both handmade and ready to wear. Although we may not get through every single piece by the end of class, students can expect to leave with the knowledge and confidence to be able to continue their practice at home.
What students can expect to learn in class:


⁃ Effective seam ripping techniques for a variety of stitches, including straight stitches, serged finishes, and chainstitches.


⁃ How to assess a garment's fit and style, and how to determine what changes need to be made.


⁃ How to pin fit a garment and transfer the adjustments in preparation for sewing.



⁃ How to take apart a garment, look inside, and determine the best method for executing whatever adjustment needs to be made based on the construction of the original garment.


⁃ Basic garment repair.



⁃ How to determine whether a garment can successfully be altered or repaired, and the best practices for using a trial-and-error approach for alterations on existing garments, learning how to troubleshoot any problems that may arise.
The exact techniques covered in class will depend on the garments that are brought in by students. Don't know what to bring? Here are some suggestions of topics that can be covered:
⁃ Altering a garment for a better fit


⁃ Making design changes to a garment - shortening or removing sleeves, changing necklines, or collars, adding or removing style ease/volume, adding or removing pockets


⁃ Changing hemlines - topstitched, blind, rolled, using the original hem on jeans



⁃ Garment repairs - holes, split seams, tears, replacing elastic, replacing buttons, replacing broken zippers, adding patches and repairing worn fabric.


⁃ Making a garment smaller or bigger.



⁃ Repairing or replacing garment lining.



⁃ Garments for friends, family members, loved ones, etc
SEWING LEVEL: A VERY CONFIDENT ADVANCED BEGINNER / INTERMEDIATE
Lauren Taylor is a sewing enthusiast and rad sewing instructor based in Nashville, TN. 100% self-taught, Lauren has been sewing for most of her life and makes anything and everything! In addition to teaching fun sewing workshops, Lauren also works professionally as a tailor for a local fine suiting store, as well as on set wardrobe + alterations for commercials, music videos, tour and performance wardrobes, and red carpet events. Lauren can be found at LLADYBIRD.com and at @LLADYBIRD on Instagram.
---
Muslin, pattern paper and basting threads, sewing threads, interfacing/stabilizers, loose buttons, zippers, and other assorted notions available at the studio.
Use of all studio sewing & serger machines, irons, pressing tools, scissors, and more
Complimentary snacks and drinks throughout the day
What level should I be sewing at to take this class?
This class is an advanced beginner/ intermediate class, you should be a confident sewer and have a little hand sewing experience if possible.
How many students are there per class?
This class is for 8 students max.
How much 1-1 time will I get?
Each students will get as much time - both as a group and individually - as they need in order to construct their garment. The aim is for each student to complete their garment having fully understood each step, so they can build off their new skillset for future individual projects.
Can I bring my own sewing machine and/or notions?
Yes! If you have a sewing machine you love to use, you are welcome to bring it. If you have a machine that you do not use often and need help with, then please plan on using the studio machines.
Scissors, pins, threads, etc are all supplied but if you have your own favorites, then of course, bring those! We just ask that you label them and take full responsibility for your items while in class.
Will I finish my garment in class?
We try to make sure all projects can be completed in the time allotted unless otherwise stated when booking.
Some of the ongoing classes and workshops may have the potential for some voluntary homework or the option for extra learning but it cannot be guaranteed that any garment, item, or project will be completed in its entirety during the physical time spent in the studio.
What refreshments and snacks will be available?
Local treats, king cakes, bagels for breakfast, coffee and tea throughout the day... and a BYOB if you feel like celebrating at the end of a fun class. There is a small fridge, a Keurig, water cooler, microwave, and toaster in the studio and these can be used throughout the day.
As we are in the Quarter, there are lots of food options as well as delivery, so we will make a list of those available to you before lunchtime rolls around.
You are also welcome to bring snacks and lunch to eat at the studio if you prefer.