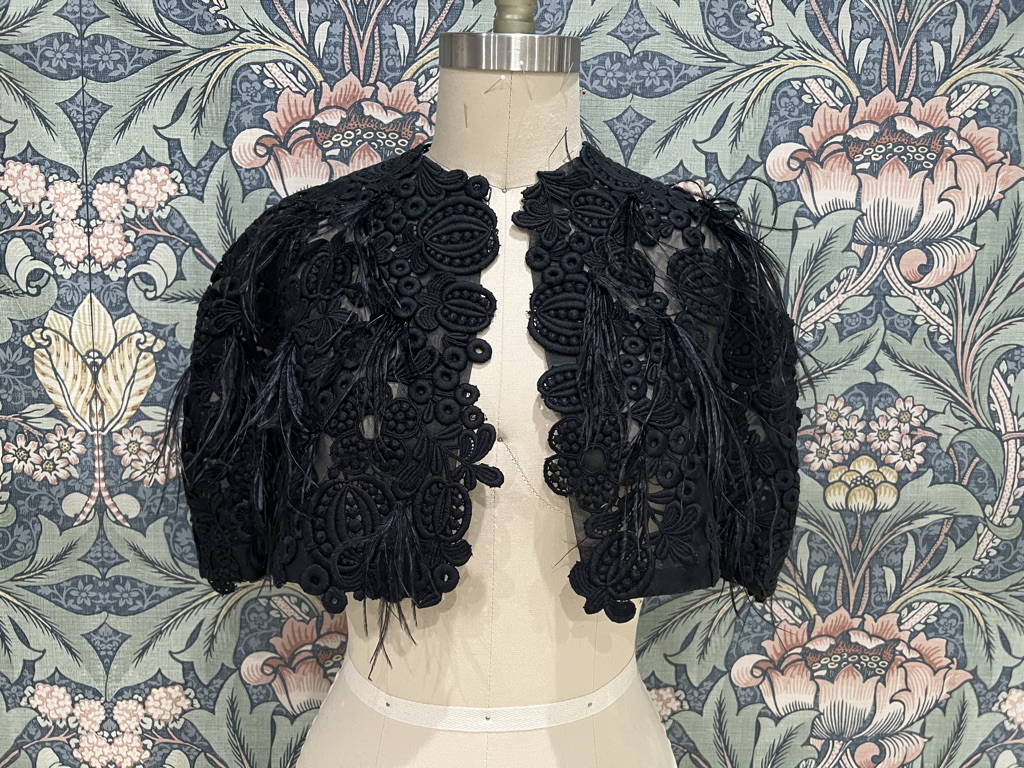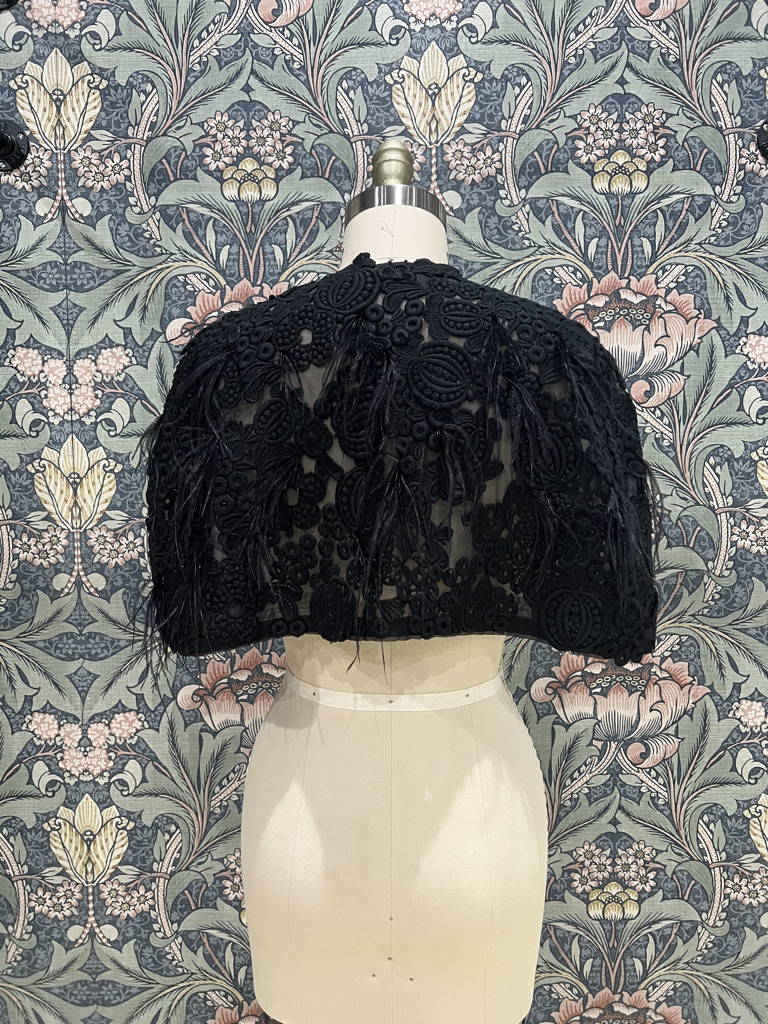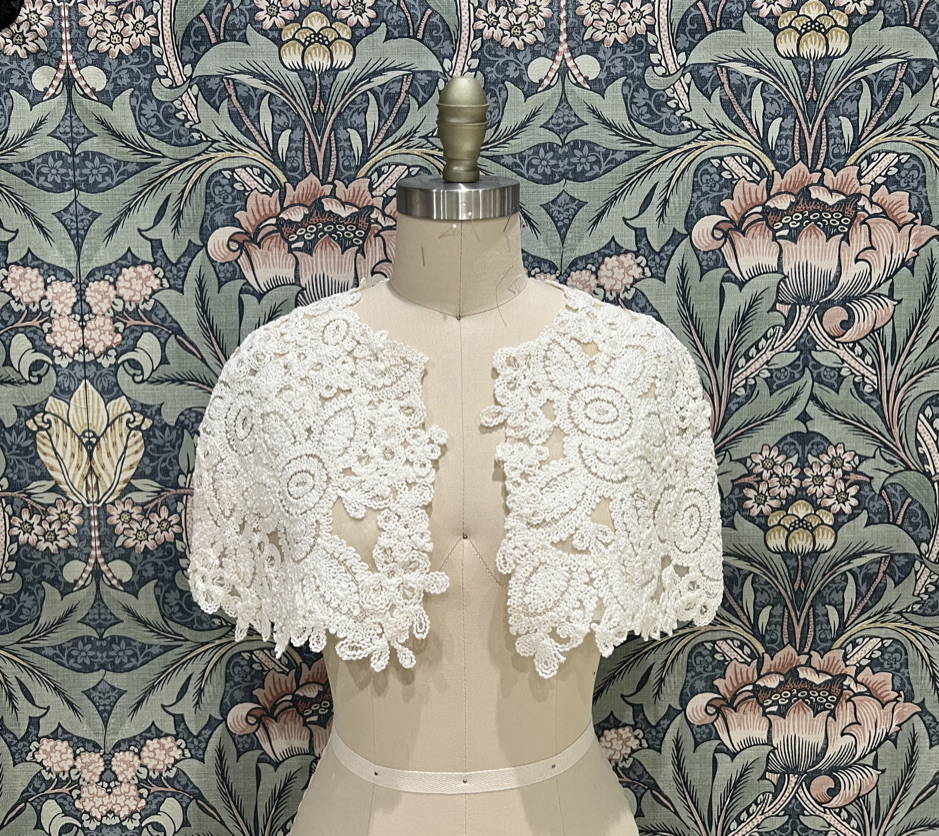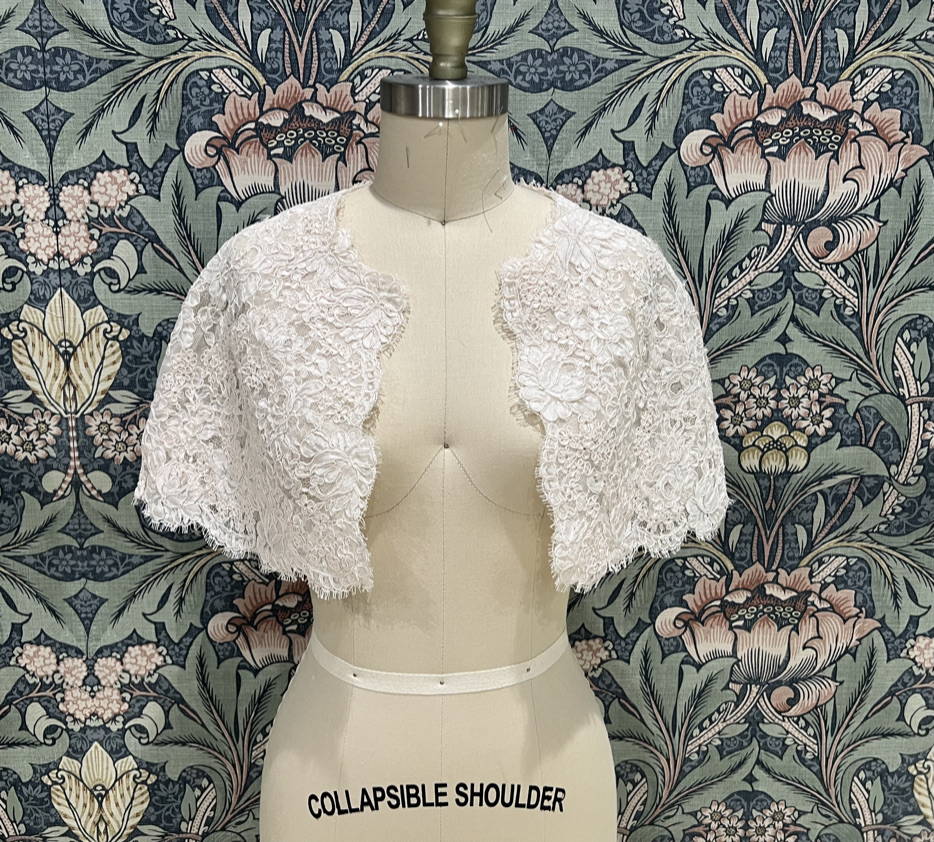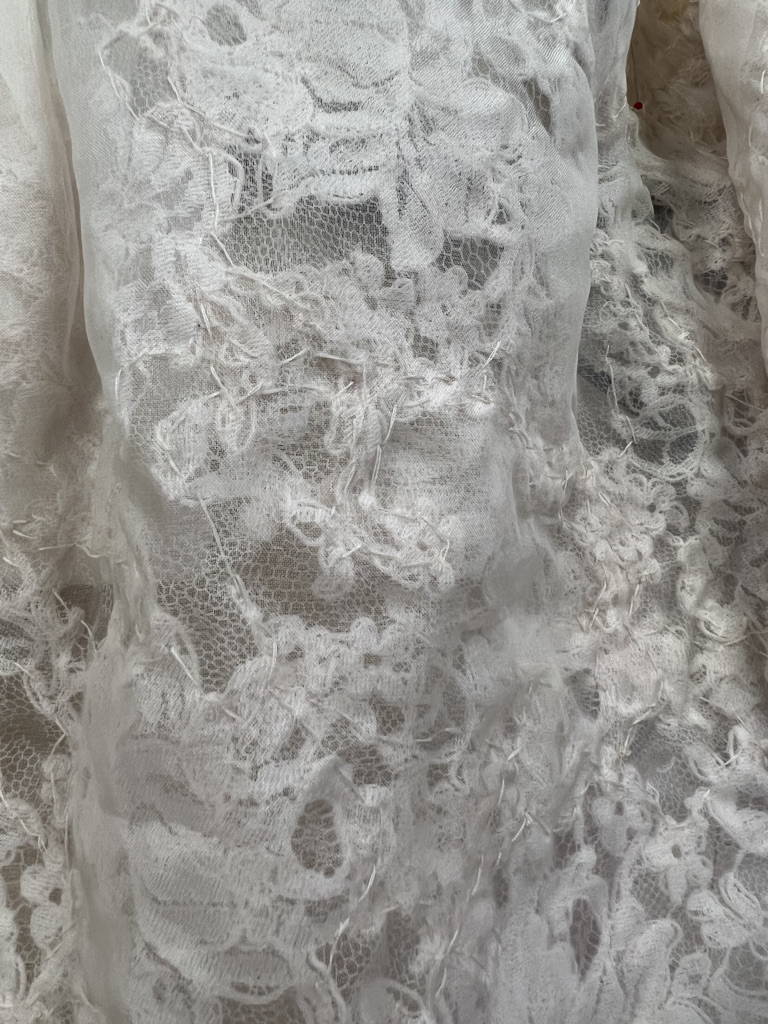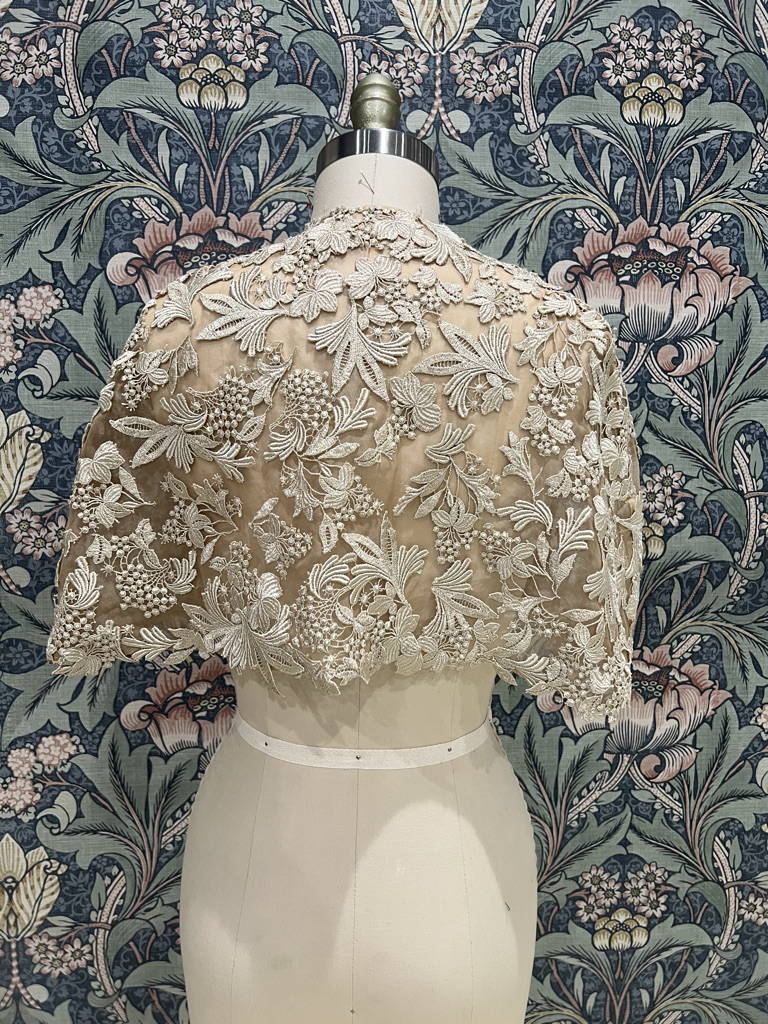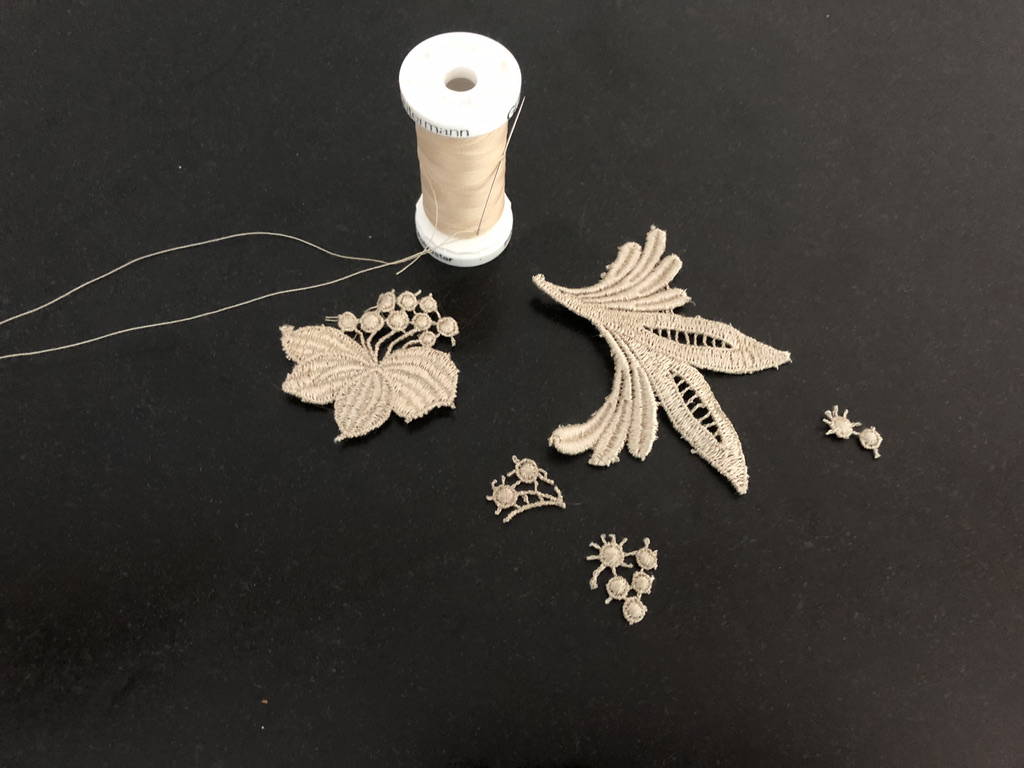 I originally designed this capelet for a client in NYC. They wanted something lightweight, but stable, that was easy to put on and take off at events.
I knew that if I added a closure, it would draw the eye away from a gorgeous neckline or piece of jewelry, so I created a pattern that would remain on the shoulders without needing to be closed, by adding an extra panel and some specific dart placement.
It has become one of my most requested garments as a result - espeically with Brides. (You can dance with much enthusiasm in a Second Line!)
In this class, you will try on a muslin fit garment that I have pre- prepared based on your measurements, and on our first morning, we shall fit you to create a pattern that is yours to keep.
You will learn about sewing with Organza, French Seams, adding "Souflfle" Illusion, using darts in fine fabrics, lace placement and adding embellishments such as embroidered lace and feathers, as you create your own unique one of a kind piece.
The Capelets shown include Tea dyed Organza, Antique Lace, French Alencon, Chanel Guipure and Ostrich Feathers. These are all kept at the Studio...
This is a two day class, - dependent on the level of detail you wish to incorporate, you might not completely finish your garment within the time frame, but as the embellishments are all placed, pinned and sewn by hand, this can be finished at home or in studio time.
Included in the cost is Organza, Souffle net, and some basic laces and feathers, but you are welcome to bring any additional materials that you'd like to include.
We carry a small selection of Couture lace at the studio for purchase and Promenade Fabrics are always at hand to drop off extra supplies at every price point if necessary!
Duration: 2 Day Class - 10am - 6pm

Sewing Level: Advanced Beginner and Up
Muslin, pattern paper and basting threads
Use of all studio sewing & serger machines, irons, pressing tools, scissors, and more
Complimentary snacks and drinks throughout the day
What level should I be sewing at to take this class?
This class is an advanced beginner/ intermediate class, you should be a confident sewer and have a little hand sewing experience if possible.
How many students are there per class?
The studio is equipped to hold 16 students comfortably, but due to the current circumstances we have a cap at 6 students for the safety of our staff and students.
How much 1-1 time will I get?
Each students will get as much time - both as a group and individually - as they need in order to construct their garment. The aim is for each student to complete their garment having fully understood each step, so they can build off their new skillset for future individual projects.
Can I bring my own sewing machine and/or notions?
Yes! If you have a sewing machine you love to use, you are welcome to bring it. If you have a machine that you do not use often and need help with, then please plan on using the studio machines.
Scissors, pins, threads, etc are all supplied but if you have your own favorites, then of course, bring those! We just ask that you label them and take full responsibility for your items while in class.
Will I finish my garment in class?
We try to make sure all projects can be completed in the time allotted unless otherwise stated when booking.
Some of the ongoing classes and workshops may have the potential for some voluntary homework or the option for extra learning but it cannot be guaranteed that any garment, item, or project will be completed in its entirety during the physical time spent in the studio.
What refreshments and snacks will be available?
Local treats, king cakes, bagels for breakfast, coffee and tea throughout the day... and a BYOB if you feel like celebrating at the end of a fun class. There is a small fridge, a Keurig, water cooler, microwave, and toaster in the studio and these can be used throughout the day.
As we are in the Quarter, there are lots of food options as well as delivery, so we will make a list of those available to you before lunchtime rolls around.
You are also welcome to bring snacks and lunch to eat at the studio if you prefer.