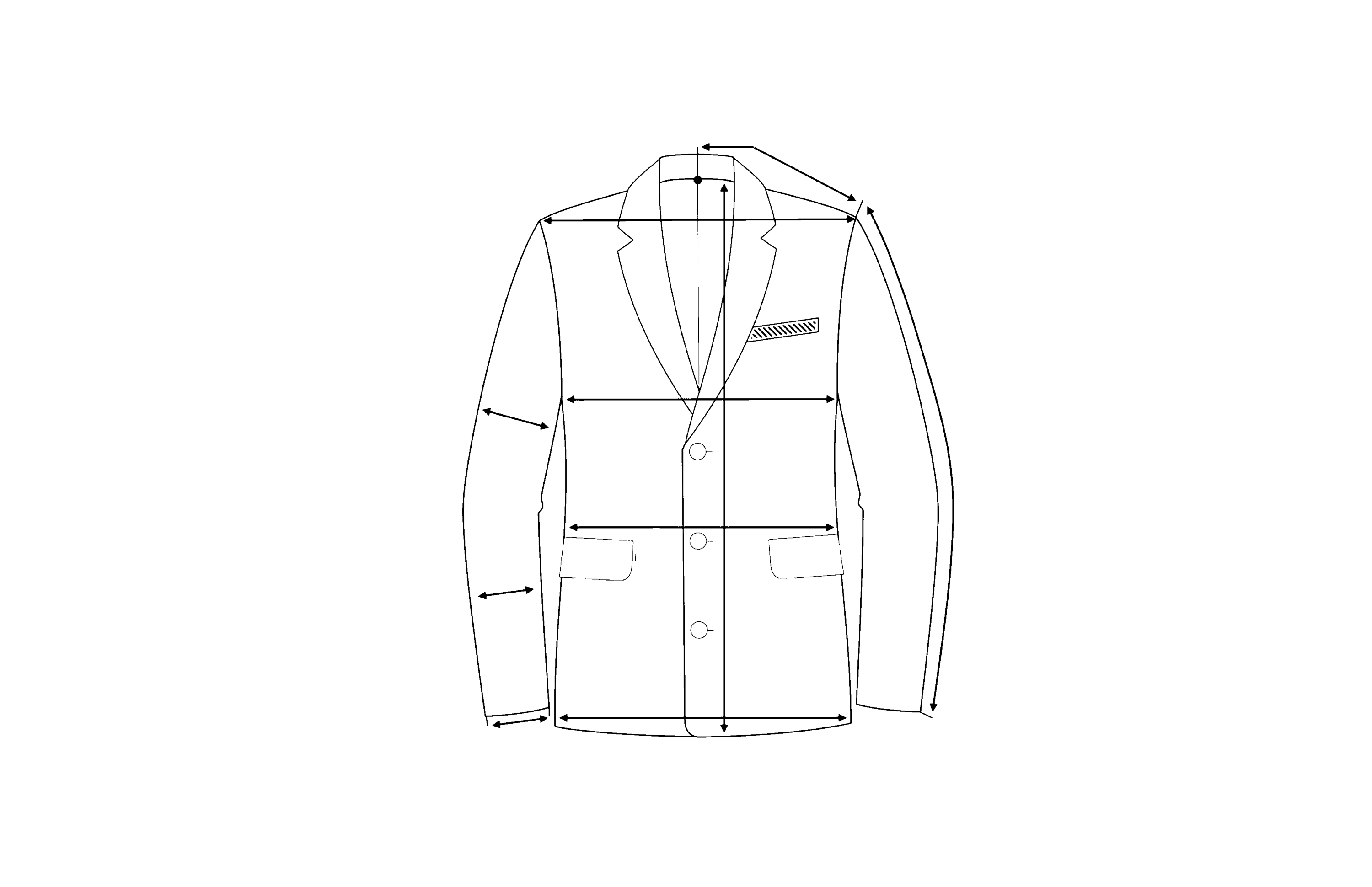 Have you ever wanted to learn about tailoring?
In this workshop, we shall explore various methods of machine and hand stitching techniques to construct a jacket using a pattern of your choice,.
Each student must come with a basic muslin on day one, so that we can address fit issues and create an adjusted pattern before we cut into our fabric. The remainder of the day will be spent prepping our jackets for assembly.
Day two and three will be spent on construction and finishings.
Each student will have the option of using as many techniques as they feel comfotable with, and can add more as time and confidence allows.
Students must supply their pattern, first muslin fabric, wool and lining for their final jacket.
The studio carries a full range of tailoring items, these are included in the cost of the class, and we also sell a small selection of basic silk charmeuse in solid colors.
Blazers we love:
Jasika Blazer from Closet Core Patterns
Auburn Blazer from Cashmerette Patterns
Vogue V8333
Janet Jacket from Style Arc
Heather Blazer from Friday Pattern Co
Artemis Coat from I am Patterns
Just to name a few!
While we aim to have each student finish their jackets to completion, adding more complex methods will slow the process down.
We will, however endeavor to make sure that any unfinished jackets are at a point to be easily finished at home.
*There are a number of semi finished and completed jackets at the studio for teaching purposes and each student will also be given test samples on the first day so they may practice specific techniques before starting their garment*
Instructor: Leisa
Max - Five students
Duration: 21 Hours / 3 days

Cutting out a commercial pattern to your size and altering it after deciding on options for your garment
Placement and cutting of fashion fabric, factoring in grain lines, seam allowances and notches
Underlings, stabilizers, pad stitching, basting among other techniques.
Muslin, pattern paper and basting threads
Use of all studio sewing & serger machines, irons, pressing tools, scissors, and more
Complimentary snacks and drinks throughout the day
Tailoring Canvas, sleeve heads, interfacings, twill tape.
What level should I be sewing at to take this class?
This class is an advanced beginner/ intermediate class, you should be a confident sewer and have a little hand sewing experience if possible.
How many students are there per class?
The studio is equipped to hold 16 students comfortably, but due to the current circumstances we have a cap at 8 students for the safety of our staff and students.
How much 1-1 time will I get?
Each students will get as much time - both as a group and individually - as they need in order to construct their garment. The aim is for each student to complete their garment having fully understood each step, so they can build off their new skillset for future individual projects.
Can I bring my own sewing machine and/or notions?
Yes! If you have a sewing machine you love to use, you are welcome to bring it. If you have a machine that you do not use often and need help with, then please plan on using the studio machines.
Scissors, pins, threads, etc are all supplied but if you have your own favorites, then of course, bring those! We just ask that you label them and take full responsibility for your items while in class.
Will I finish my garment in class?
We try to make sure all projects can be completed in the time allotted unless otherwise stated when booking.
Some of the ongoing classes and workshops may have the potential for some voluntary homework or the option for extra learning but it cannot be guaranteed that any garment, item, or project will be completed in its entirety during the physical time spent in the studio.
What refreshments and snacks will be available?
Local treats, king cakes, bagels for breakfast, coffee and tea throughout the day... and a BYOB if you feel like celebrating at the end of a fun class. There is a small fridge, a Keurig, water cooler, microwave, and toaster in the studio and these can be used throughout the day.
As we are in the Quarter, there are lots of food options as well as delivery, so we will make a list of those available to you before lunchtime rolls around.
You are also welcome to bring snacks and lunch to eat at the studio if you prefer.