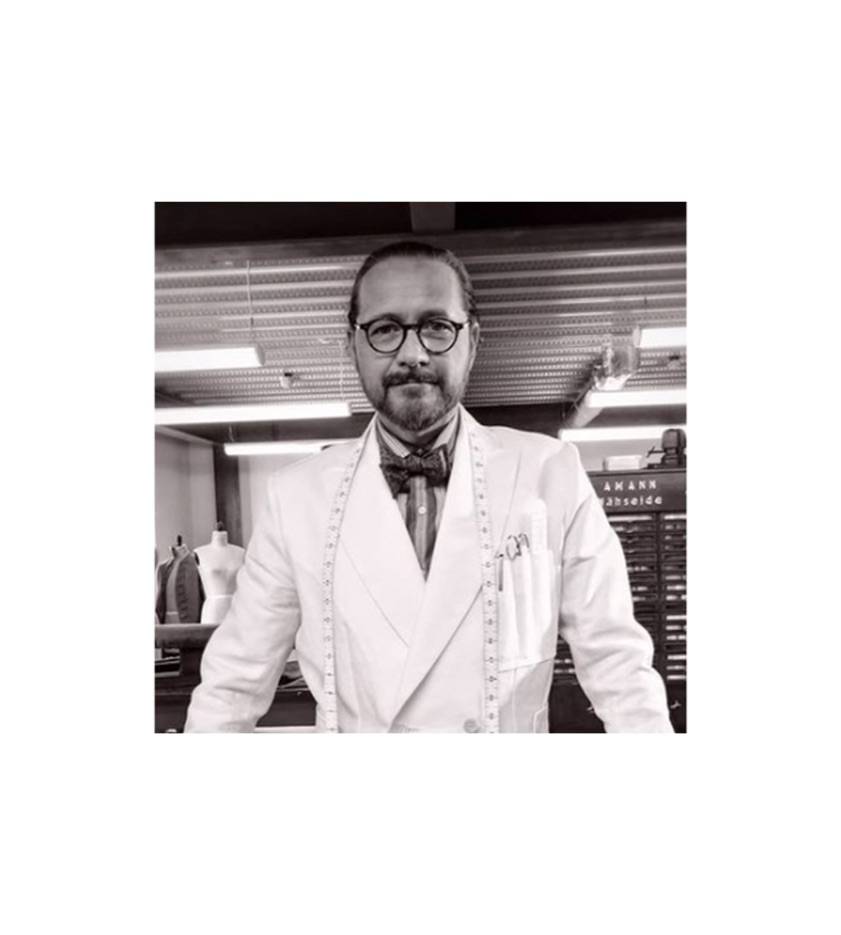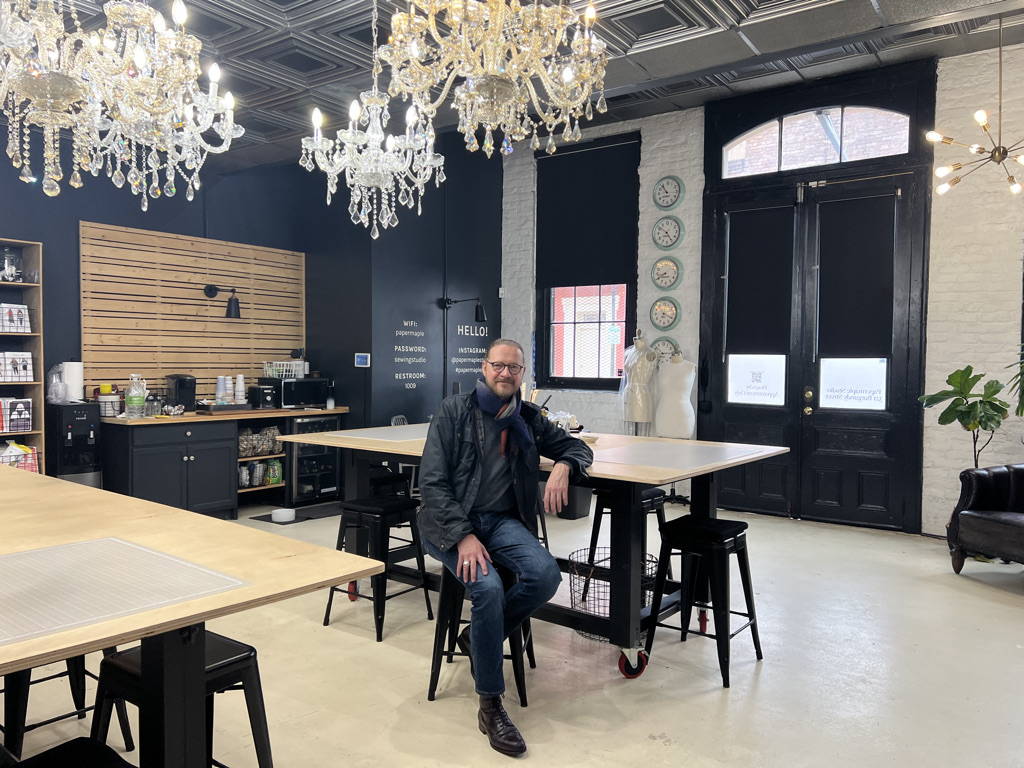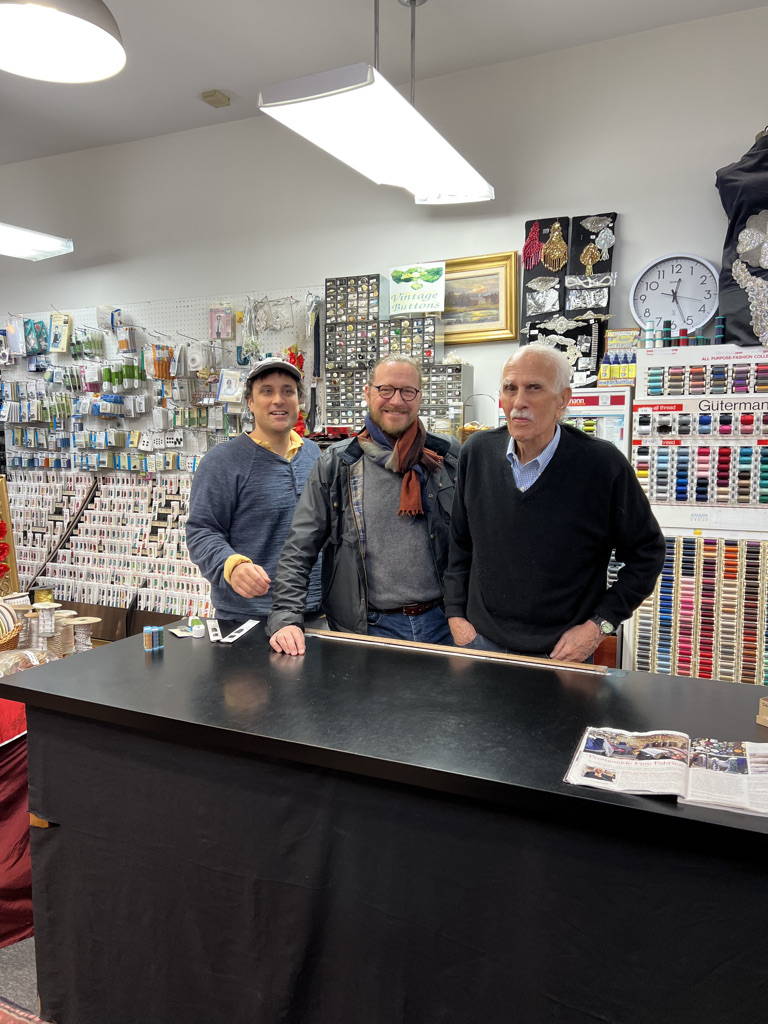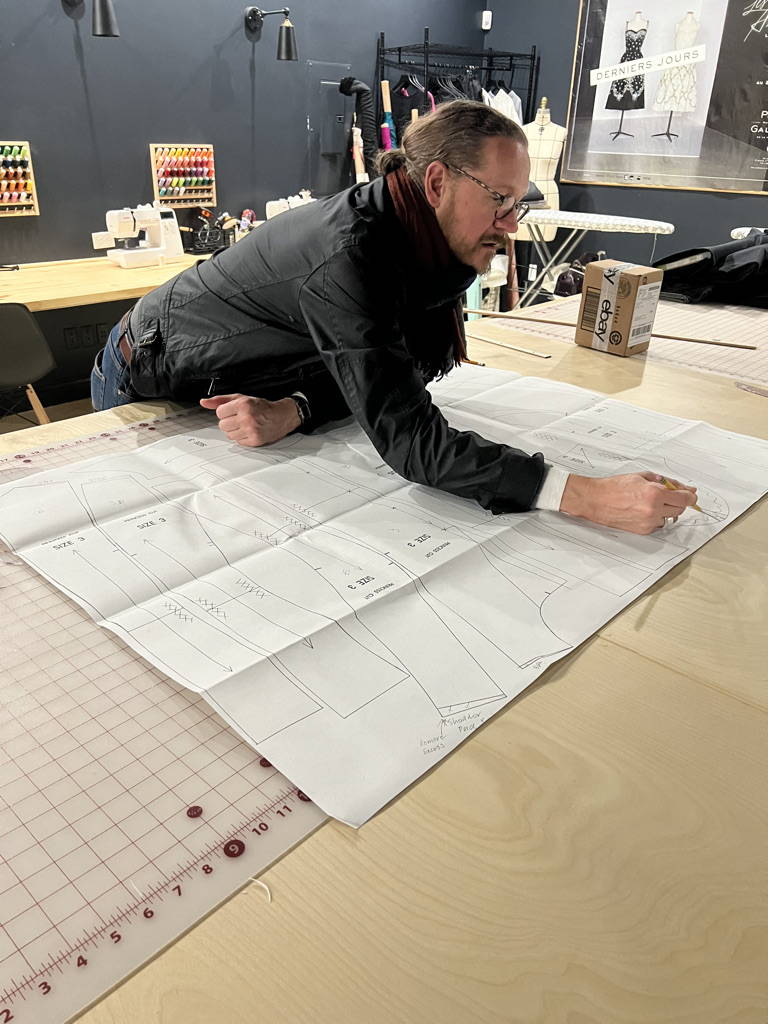 Papermaple Presents: Thomas Von Nordheim - And the Tailored Jacket Workshops

$1800 - 6 Days / $400 deposit due at booking.
September 11th-16th 2023 - Tailoring a Half Jacket
September 19th-24th 2023 - Personal Tailoring Project
I am thrilled to be hosting Thomas Von Nordheim - Bespoke Tailor, Haute Couturier, Costume Maker, Author, Lecturer and Teacher to Papermaple Studio.
His unique expertise and skills attract diverse commissions from discerning private clients worldwide. He also creates costumes for television, movies, the ballet, theatre and opera which include several productions for the Met Opera NYC.
THE WORKSHOPS:
The Tailoring Workshop - 6 days
The Personal Tailoring Project Workshop - 6 days
***********
The Tailoring workshop will run over a 6 day period from 9am - 6pm, in which you will be building a half jacket made from English flannel from scratch, starting with tailor tacking through to applying embroidered buttonholes and hand felling lining in at the end. The finished piece will be an invaluable reference tool for all your future tailoring.
***********
The Personal Tailoring Project will also run for 6 days total, this class is designed for you to work on individual tailored garments.
More information to come for both, but for those in the know - I wanted to add these dates asap!
LEVEL: These classes are intended for intermediate proficient sewers and above only.
Please book these directly through our studio only.
You can find more information on Thomas here. I would also suggest a look at his Instagram, he has been very busy lately working on a Francis Ford Coppola movie in Atlanta!!
Class size: 10 Students max
The remaining balance of the class will be invoiced 60 days prior to the start date.
Tailoring a half jacket: July 12th 2023 balance: $1400
Personal Tailoring: July 19th 2023 balance : $1400
What level should I be sewing at to take this class?
This class is an intermediate class, you should be a confident sewer and have a little hand sewing experience if possible.
How many students are there per class?
The studio is equipped to hold 16 students comfortably, but due to the current circumstances we have a cap at 10 students for the safety of our staff and students.
How much 1-1 time will I get?
Each students will get as much time - both as a group and individually - as they need in order to construct their garment. The aim is for each student to complete their garment having fully understood each step, so they can build off their new skillset for future individual projects.
Can I bring my own sewing machine and/or notions?
Yes! If you have a sewing machine you love to use, you are welcome to bring it. If you have a machine that you do not use often and need help with, then please plan on using the studio machines.
Scissors, pins, threads, etc are all supplied but if you have your own favorites, then of course, bring those! We just ask that you label them and take full responsibility for your items while in class.
Will I finish my garment in class?
We try to make sure all projects can be completed in the time allotted unless otherwise stated when booking.
Some of the ongoing classes and workshops may have the potential for some voluntary homework or the option for extra learning but it cannot be guaranteed that any garment, item, or project will be completed in its entirety during the physical time spent in the studio.
What refreshments and snacks will be available?
Local treats, king cakes, bagels for breakfast, coffee and tea throughout the day... and a BYOB if you feel like celebrating at the end of a fun class. There is a small fridge, a Keurig, water cooler, microwave, and toaster in the studio and these can be used throughout the day.
As we are in the Quarter, there are lots of food options as well as delivery, so we will make a list of those available to you before lunchtime rolls around.
You are also welcome to bring snacks and lunch to eat at the studio if you prefer.